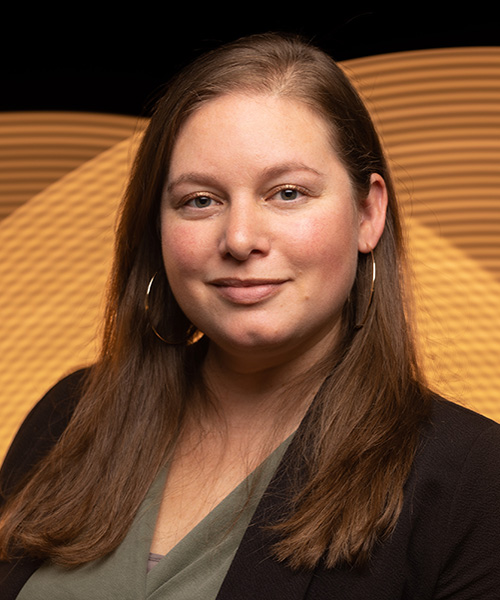 ---
Department
Role: Faculty
Campus: Springfield
---
Postal mail
Missouri State University
History
901 S. National Ave.
---
Biography
Dr. Julia Troche is currently the director of undergraduate studies and teaches in the Department of History at Missouri State University. She specializes in courses on ancient Egypt, the ancient Near East, archaeology and ancient history, world history, and sometimes Middle Egyptian hieroglyphs. She co-founded both the American Research Center in Egypt, Missouri Chapter (where she serves as vice president) and the annual Missouri Egyptological Symposium.
Her first book, published with Cornell University Press in 2021, is titled "Death, Power and Apotheosis in Ancient Egypt: The Old and Middle Kingdoms" and explores the social, religious and political ramifications of the deification of certain special dead. Her research also explores material culture (e.g. funerary cones and epigraphic graffiti studies), education in ancient Egypt, contemporary pedagogies of teaching ancient history and Egyptomania—the obsession and appropriation of ancient Egypt throughout history.
---
Details
Education
PhD, Egyptology & Assyriology, 2015, Brown University
BA, History, 2008, University of California - Los Angeles
Teaching
HST 103: World History to Circa 1600 C.E.
HST 541/641: The Ancient Near East to 1200 B.C.E.
Professional experience
Affiliations:
Vice President, American Research Center in Egypt (ARCE), Missouri Chapter
Member of ARCE National
Member of ARCE's Development Committee (2019-present)
Member of American Society of Overseas Research (ASOR)
Member of ASOR, Diversity, Equity and Inclusion Taskforce (2020-2021)
Member, State of the Field of Egyptology Project
Member, Archaeological Institute of America
Research and professional interests
Dr. Troche is an Egyptologist. Her primary areas of interest include ancient Egyptian social history and religion, but she also conducts research on the histories of the ancient Near East and the Classical world. She has worked as an excavator, field surveyor and epigrapher at Abydos and Luxor in Egypt, and at Petra, Jordan. Before coming to Missouri State, Dr. Troche taught undergraduate and graduate courses on ancient Egyptian art, history, religion and hieroglyphs at her alma mater, UCLA.
Additionally, Dr. Troche has helped develop education outreach materials and programming: she co-curated the exhibition Uncovering Ancient Egypt: Ancient Crafts, Modern Technologies in 2014, worked with PublicVR to help build an exemplar of a virtual ancient Egyptian temple, and continues to write articles for the young adult history and archaeology magazines Calliope and Dig.
Selected publications:
Death, Power, and Apotheosis in Ancient Egypt: The Old and Middle Kingdoms (Ithaca:

Cornell University Press, 2021).

"Ancient African Education: Egypt and Nubia" in

The Palgrave Handbook of African

Education and Indigenous Knowledge

. Edited by Jamaine Abidogun and Toyin Falola,

35-56. New York: Palgrave, 2020.

"The Living Dead at Deir el-Medina." In Outside the Box. Ægyptiaca Leodiensia 11. Edited by A. Dorn and S. Polis, 465-475. Liège: Presses Universitaires de Liège, 2018.
Awards and honors
Faculty Center for Teaching and Learning (FCTL) Teaching Award for Excellence in Inclusive Teaching Practices, Missouri State University, 2021
FCTL Curriculum Innovation Grant for High Impact Teaching in Ancient History, Missouri State University, 2020
2020's Womxn of Distinction Award, Missouri State University, 2020
Outreach Grant for Unwrapping Ancient Egypt: Missouri Egyptological Symposium & Educators' Workshop, Archaeological Institute of America, 2019
Diversity Scholar, Missouri State University, 2017-18
Additional resources
---
Area of expertise
History
Africa
Middle East