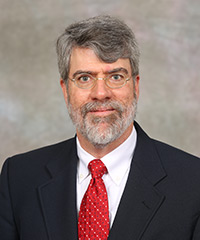 ---
Department
Role: Faculty
Campus: Springfield
---
Postal mail
Missouri State University
History
901 S. National Ave.
---
Details
Education
PhD, History, 1995, University of Missouri-Columbia
MA, History, 1989, University of Missouri-Columbia
BA, History, 1987, University of Missouri-Columbia
Teaching
HST 122: U. S. History since 1877
HST 312: History of American Baseball
HST 329: Automobile in American Life
HST 390: Introduction to Historiography
HST 528: U. S. History since 1945
Research and professional interests
Dr. McIntyre is a specialist in American labor and social history, focusing on the twentieth century. His research interests include labor relations in the automobile repair industry and the history of the once vital labor movement in Springfield, Missouri.
Selected publications
"'Considerable Bad Feeling in this City,': Cross-Class Solidarity and Federal Power in the 1922 Springfield Frisco Shopmen's Strike" in Stephen McIntyre, ed., Springfield's Urban Histories: Essays on the Queen City of the Missouri Ozarks. Springfield, MO: Moon City Press, 2012.
"The Failure of Fordism: Reform of the Automobile Repair Industry, 1913-1940," Technology & Culture 41 (April 2000): 269-99.
Awards and honors
Missouri State University Foundation Award for Teaching, 2014
College of Humanities & Public Service Award, 2001
College of Humanities & Public Affairs Teaching Award, 1999