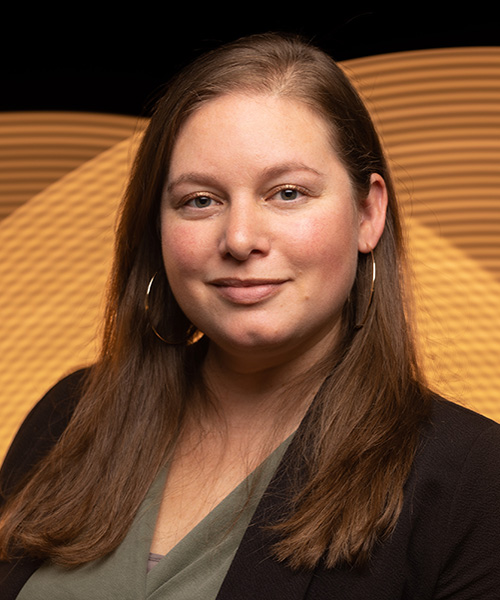 Assistant Professor
---
Department
Role: Faculty
Campus: Springfield
---
Postal mail
Missouri State University
History
901 S. National Ave.
---
Details
Education
PhD, Egyptology & Assyriology, 2015, Brown University
BA, History, 2008, University of California - Los Angeles
Teaching
HST 103: World History to Circa 1600 C.E.
HST 541/641: The Ancient Near East to 1200 B.C.E.
Research and professional interests
Dr. Troche is an Egyptologist. Her primary areas of interest include ancient Egyptian social history and religion, but she also conducts research on the histories of the ancient Near East and the Classical world. She has worked as an excavator, field surveyor, and epigrapher at Abydos and Luxor in Egypt, and at Petra, Jordan. Before coming to Missouri State, Dr. Troche taught undergraduate and graduate courses on ancient Egyptian art, history, religion, and hieroglyphs at her alma mater, UCLA.
Additionally, Dr. Troche has helped develop education outreach materials and programming: she co-curated the exhibition Uncovering Ancient Egypt: Ancient Crafts, Modern Technologies in 2014, worked with PublicVR to help build an exemplar of a virtual ancient Egyptian temple, and continues to write articles for the young adult history and archaeology magazines Calliope and Dig.
Selected publications
"The Living Dead at Deir el-Medina" in A.Dorn and S. Polis (Eds.) Proceedings from the conference: Deir el-Medina and the Theban Necropolis: Describing the interactions within and outside the community of workmen. Liège: Aegyptiaca Leodiensia, Presses Universitaires de Liège. (In Press).
Julia Troche and Jen Thum. "Visitor as Researcher: Making Archaeology More Accessible with Broken and Unprovenienced Objects" in Advances in Archaeological Practice Vol. 4, No. 4 (2016): 537-549.